Last of the Summer Tomatoes, Sherrie Henry
Rating: 4 Stars
Publisher: Harmony Ink Press
Genre: YA, Contemporary, LGBT (G)
Length: 246 pages
Reviewer: Josh.
Purchase At: Harmony Ink Press, amazon.com
"Kyle shifted his weight from one foot to the other, folding and unfolding his arms as he stood in the long line."
Emo teen Kyle is in trouble. Big trouble. Not he stole some cookies from the kitchen trouble, but instead trumped up charges of vandalism and assault. He's looking at juvie and then he'll have to kiss that art school scholarship goodbye and endure more of his abusive stepfather.
To keep his dreams on track Kyle agrees to a work release program. Go work on a dairy farm for three months over summer and everything will be kept on his juvenile record, with this he can continue with no harm to his future plans. And on that farm there was a cow… and the Johnson's.
"A lot of city folk are like you, never realizing what goes into the food you eat. I hope you'll gain a better appreciation of farm life once the summer's over."
Kind Glenda and her husband, Walt, welcome Kyle into their house and lives with open arms, thankful for the help. Slowly Kyle adjusts to this new, highly caring environment learning to milk cows and do other farm chores. Then he meets Sam, Glenda and Walt's son back from college and there is a connection. Sam is the young man from Kyle's dreams and may be the one to finally help him come to accept he's gay.
Moooooo… A.K.A. What I Really Liked About This Book
Sam and Kyle
Sam and Kyle are two very likable people. Sam, the openly gay athlete who studies engineering, Kyle, the quiet and restrained emo who is a great artist. Together these two make an excellent pair complementing each other in ways they didn't know was possible.
I truly felt happy for these two finding each other in this book and really enjoyed watching them unfurl their relationship. Truly great was Sam, who despite never been in a very committed relationship, introduced Kyle to being openly accepting of his own sexuality and how to share his life with another person
Glenda and Walt
These guys come across as the best parents in the world. Very caring for the stranger they've taken in to their home as well as the plants and animals of their farm. In raising Sam they were very nurturing and in the end produced a fine young man who feels comfortable enough to tell them he's gay at 15.
Wish they were my parents.
Idealistic World
Sam shows Kyle a world where he is quite happy to have him as his boyfriend publicly. Combined with family life this shows both Kyle and many teens out there that there are parts of this world where you can be gay and it's okay. I really hope that at least one teenager reads Last of the Summer Tomatoes and comes to this realisation that if someone (including yourself) tells you to bury this part of you deep they are wrong.
Cows
What can I say? I like cows (animal variety) and this book has plenty of them.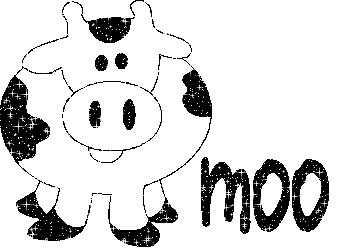 Mooooo… Mooooo… A.K.A. What Put Me Off a Bit
Idealistic World
Whilst I loved the gay friendliness of this world and wished everywhere was like that, the sad part is that it's rare. But the main thing that irked me was that during the vast majority of this story there was no real conflict. The Johnson's are a wonderful family creating this pocket of ideal life,but rarely do we move out of that pocket.
As this story was predominately about the boys falling in love it wasn't incredibly detrimental, but it was still somewhat off-putting.
The Sister
Sam has a sister who is no longer on the scene due to a falling out with the parents. Experiencing Glenda and Walt's love towards Sam and Kyle it begs the question as to what happened. Time and again the story is teased but never revealed. Feels like the author started with an idea about Sam's sister and then forgot by the end of the book.
All the various mentions of this sister did was lead to this inevitable letdown. If she had never been talked about the story would not have changed. This produced slightly irritated feelings and the question of 'what was the point?'
Structure and Dialogue
I did have a few problems with some parts of structure and dialogue of this book. In all it just felt like it needed one final polish before being published.
When I started reading the book it felt like the first two chapters could have been completely erased and it wouldn't make a lick of difference. At the conclusion of the book they made much more sense and I could the point, it just took until the 85% mark to see that.
The dialogue in parts felt clumsy like everyone had verbal diarrhoea and were having a contest to try to fitting a million words into a breath.
The concluding scene is basically a safe sex message. This a great thing to incorporate into a YA novel. But the concluding scene should be about the future and where the characters are heading. Yes they are heading towards sex and want to get tested, but it just felt like a PSA and slightly spoiled the ending
Mooooooing Up (Summing Up)
I really enjoyed Last of the Summer Tomatoes. The story had only token drawbacks and without them this book has a wonderful tale of two parts becoming one. Sam and Kyle are perfect for each other and if they weren't fiction I'd be wishing them a long and happy life. Moo.
Sam – "How'd you get to be the smart one in this gay relationship?"
Kyle – "I had a good teacher."
This book was given to me by Harmony Ink (via Greedy Bug) in return for my honest thoughts.
4 responses to "
Last of the Summer Tomatoes, Sherrie Henry

"